The Victorian Laser Skirmish Association Incorporated is a not-for-profit sporting association that organises extended duration skirmish events for the passionate laser skirmish enthusiast in Victoria, Australia.
The VLSA is powered by FragTag advanced combat simulation systems, providing non-projectile firing infra-red electronic taggers, field resupply, simulated medical devices and other simulation accessories.
---
VLSA Field Manual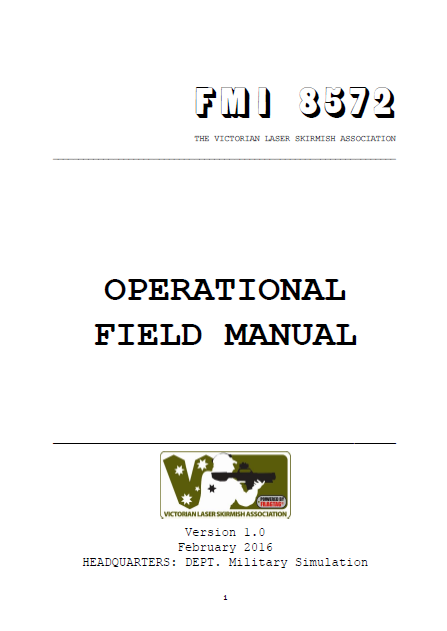 Click on the picture to access the most up to date version of the VLSA field manual. This document was written as a tool for existing members to refer to when needed and for potential players to explore when considering attending one of our events.
Any comments or feedback is most welcome and should be directed to Mathew Knights treasurer@vlsa.com.au
---

Contact us via theVLSAinc@gmail.com or connect with us on the VLSA Facebook page
---
Next event details: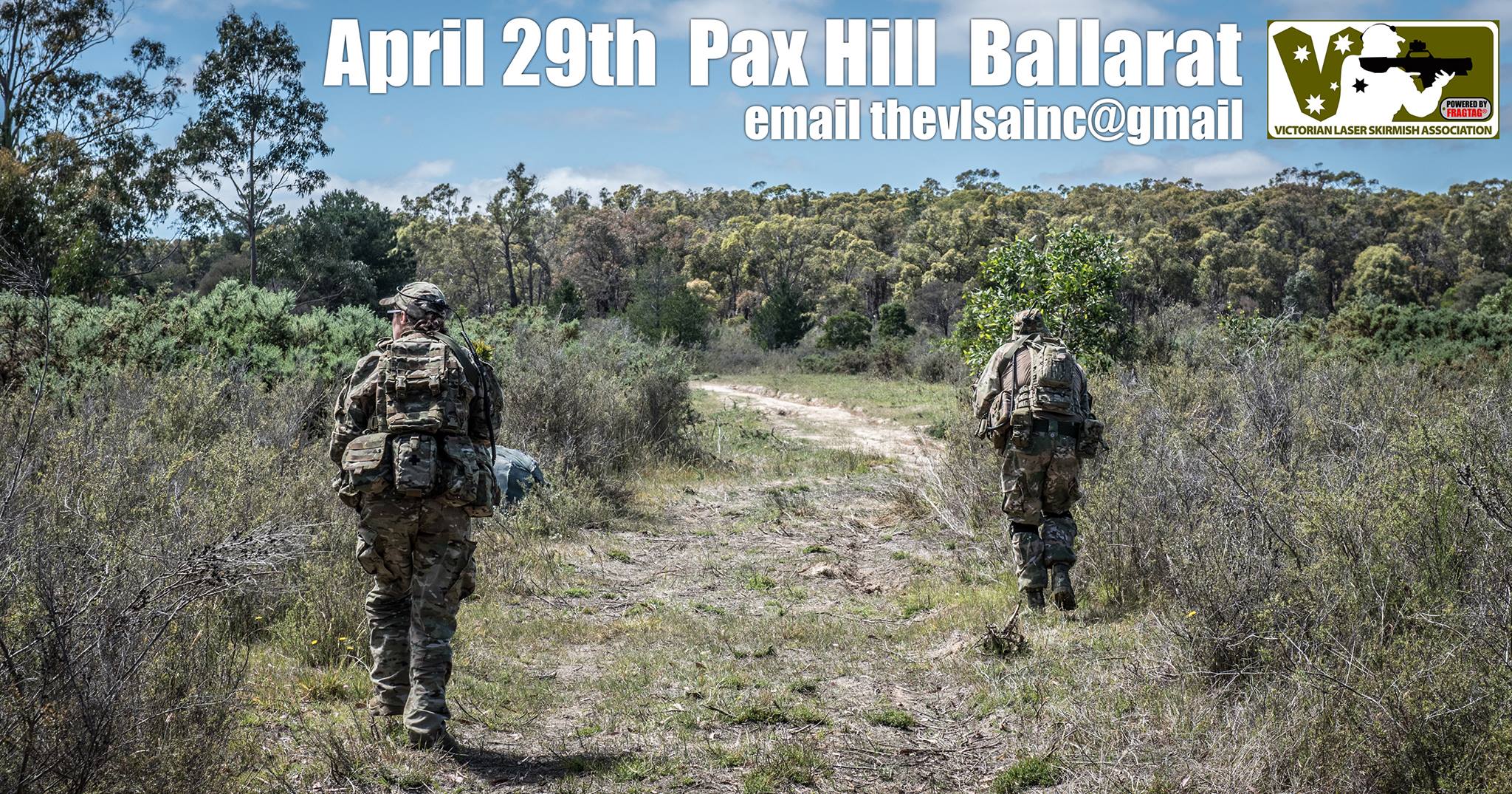 Upcoming events:

May 27th Rowallan
June 24th Haddon